ISO 17025:2017 ACCREDITATION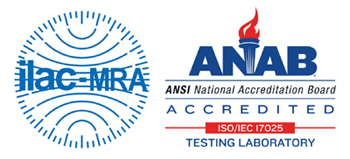 ISO/IEC 17025 is the internationally recognized standard developed specifically for testing and calibration laboratories.
It provides peace of mind and assurance to both businesses and consumers that the inspection, sampling, and tests are performed in compliance with the technical and managerial international standards.
Cita Energy Services was granted ISO 17025:2017 accreditation by the ANSI-ASQ National Accreditation Board ACLASS in 2009 and has maintained it ever since.
To maintain this accreditation the laboratory is audited on a yearly basis by the accrediting body to verify continued compliance and ensure that the performance objectives originally set are maintained.
The accreditation provides objective proof that the organization has the appropriate processes and procedures in place to deliver a quality service from which our customers can rely entirely. It validates the confidence in the technical competence and the soundness of the measurements.
The laboratory has implemented a documented quality system that satisfies the requirement of the standard which include:
Insistence on a demonstrated commitment to continuous improvement
Thorough investigation for any unstable performance
Great emphasis on the responsibility of senior management
Participation in proficiency testing programs to assess laboratory performance
Guidelines for consistent and effective testing
Stress on communication with customers and solicitation of feedback
Traceability of measurements and calibrations to national Standards